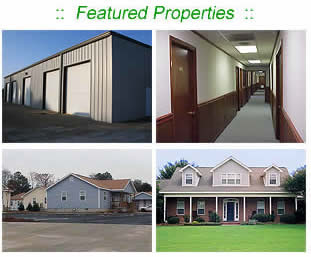 Residential & Commercial Real Estate
in Middle Georgia
We help families find the home of their dreams in the Middle Georgia area including Houston County homes, Peach County homes, and Bibb County homes. We specialize in nice homes in quiet neighborhoods.
We also have affordable apartments in Warner Robins and commercial real estate in Fort Valley and Macon for sale, rent or lease.
We buy, sell & finance properties. Take a look at our current inventory of commercial and residential. Call us to discuss your real estate needs without any obligation.

Lease to Own: We can help you buy the perfect home for you and your family, even if you have less than perfect credit but do have a good record of employment and rental history and can make a down payment of 3%-5%. The homes that we offer are located in nice neighborhoods. The homes are in good to great condition and are move-in ready. Apply now!
Call or click for more information right now:

Contact phone number:
Commercial, Residential or Apartments:
478-256-8260 Tony Bass

Click here to download printable forms (Adobe PDF format):
Lease to Own Program
Commercial Rental Application
Residential Rental Application